The Marrakech-Safi region is located in the west center of the Kingdom.
It stretches from the borders of the Atlantic Ocean with Essaouira to the south with the High Atlas, the highest barrier of North Africa, near the desert.
Imperial city, capital of southern Morocco and tourist pearl of the Kingdom, Marrakech in the center of the region is one of the main cities of Morocco with more than 1.5 million inhabitants.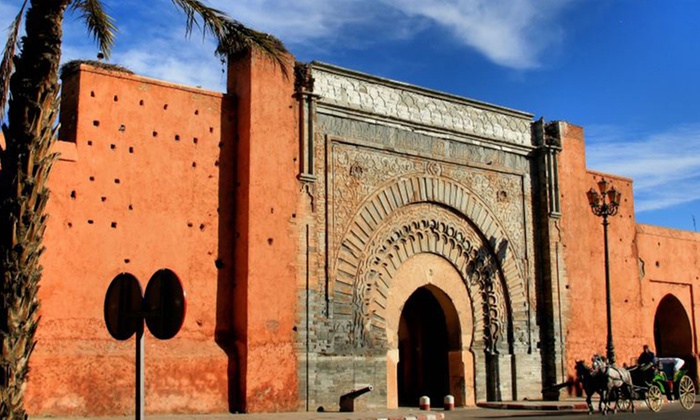 Marrakech, also called the red city is the fourth largest city of the Kingdom after Casablanca, Fez and Tangier with 928 850 inhabitants in 2014, it remains the tourist capital of the country. More than a city, Marrakech is a pearl polished by the history and taste of hospitality, knowing how to welcome its guests with open arms for centuries.
The city is subdivided into two distinct parts: the new (or modern) city, there are numerous hotel complexes, luxury boutiques, banks, tea rooms and coffee terraces and the Medina or historic city (ten kilometers wide), It is easy to imagine the caravans loaded with goods, tools and handicrafts. The Souks offer everything the traveler expects: colors, atmospheres, perfumes, smiling and welcoming faces.
Marrakech is famous all over the world for its palm grove and minaret, this city is a true live show where locals and folklore are skillfully staged in a medieval setting. An impressive cultural heritage with many monuments and museums of quality. It's just Magic!